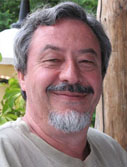 Hello everybody!
I would like to welcome you to my new blog!
Why Seashores ? Good question ! We Swiss tend to like doing things that have little to do with Switzerland like winning the ocean sailing race with Alinghi, flying around the world in a balloon, going round our earth with a solar boat, or solar plane. I was raised in Rio, Brasil and love the ocean and seashores… so there!
I am going to talk about anything that interests me and concurrently, learn all I can about WordPress! I have to brush up my English and have enough imagination to think about blog subjects and maintaining the conversation.
The general tone of this blog should be, as the title suggests, that of relaxed, benign, tolerance. One should avoid all personal attacks and use of bad language will not be accepted. We will aim for the facts and only criticize people if it is important for the clarity of the idea expressed.
Please answer the posts in English, French, Portuguese or Spanish, as these are the languages I understand.
We shall see what gives! 🙂